California Home Buyers & Sellers; Sued Need a Lawyer?
Lawsuit? Arbitration? Mediation?
Seller do you risk exposure for repairs and attorney fees of Buyer?
Buyer do you risk damages for not Closing?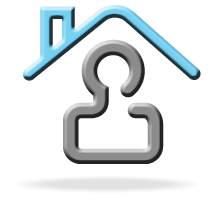 Problem: You sold your home, now you're sued? Accused of concealing defective conditions? Or Buyer won't Close? Broker misconduct?
Solution: Call for Free Consultation with Southern California Attorney with over 26 years experience.
Call 1-877-Win-4-You for Free Consultation
877-946-4968

Click New 2017 Home Seller's Protection and Defense Article entitled
"Don't Sell Your Home without Reading this First!"
Learn how to protect and defend yourself!

eMail Attorney